Buy SHARGEEK Capsule Gravity Multifunctional Clock with 5000mah Power Bank at the Best Price in Bangladesh from martsBD.com
SHARGEEK Capsule Gravity Multifunctional Clock with 5000mah Power Bank
A reproduction article
SHARGEEK recently launched crowdfunding for the "Capsule Gravity: Futuristic Efficiency Booster". It's a versatile time manager that can be used as a 5000mAh power bank, Pomodoro timer, kitchen timer, countdown timer, timekeeper, alarm clock, and 20W fast charger for iPhone, iPad & MacBook with a Cyberpunk see-through design.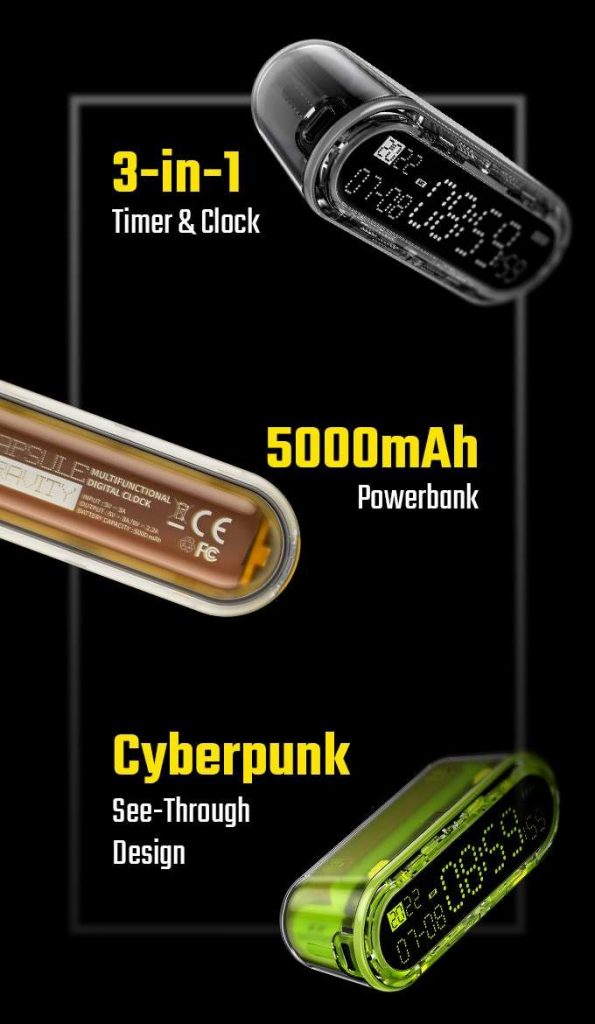 Countdown Timer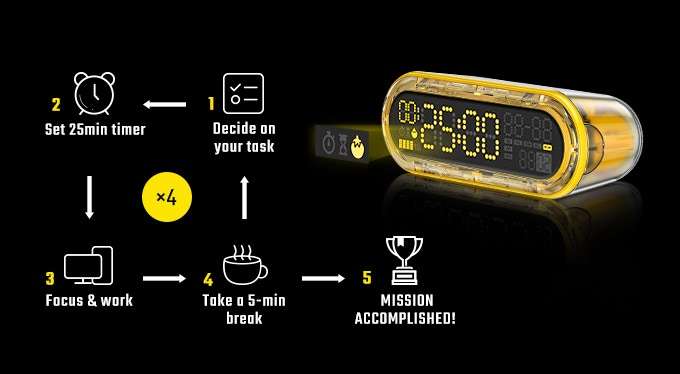 Without a wholesome diet and frequent exercise, a healthy lifestyle cannot be maintained. The easy-flip countdown timer from Capsule Gravity is the ideal method to schedule both and maintain an effective and healthy lifestyle.
Kitchen Timer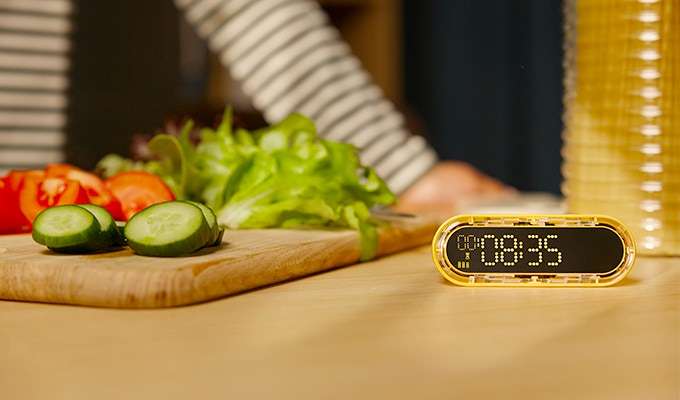 A kitchen timer is essential for everyone who enjoys cooking in order to keep track of their favorite foods, such as pasta, boiled eggs, grilled meats, and desserts. The ideal timer for the kitchen is Capsule Gravity, which is always accessible and visible.
Workout Timer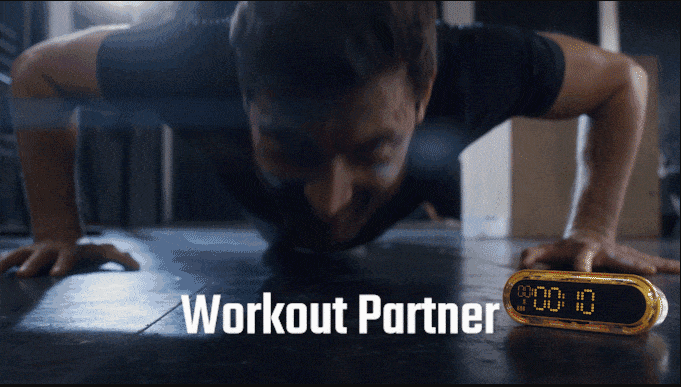 The timer is a dependable exercise partner that you can utilize. No matter what kind of exercise you're doing, Capsule Gravity will enable you to finish your sets quickly.
Stopwatch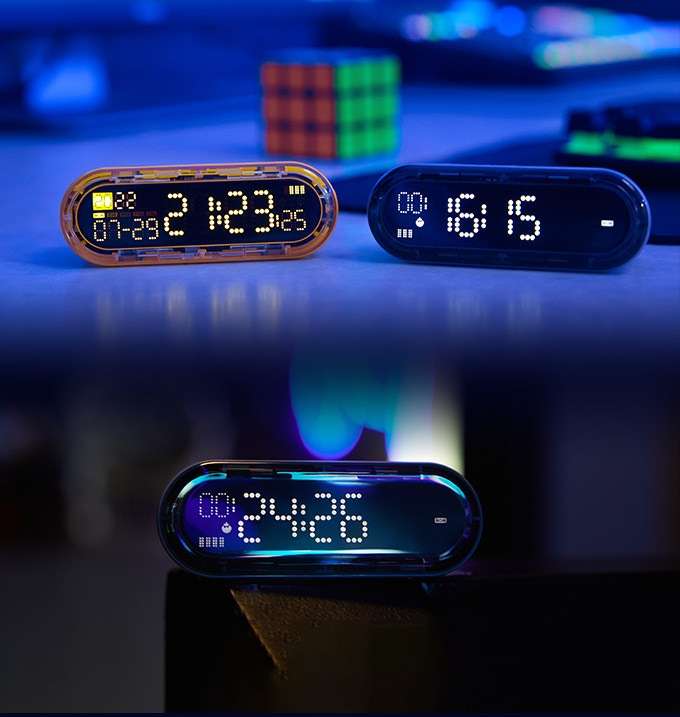 Capsule Gravity acts as a super awesome stopwatch, keeping time for games like crossword puzzles, sudoku puzzles, puzzle games, and board games while you're having fun and stimulating your cognitive powers.
Power Bank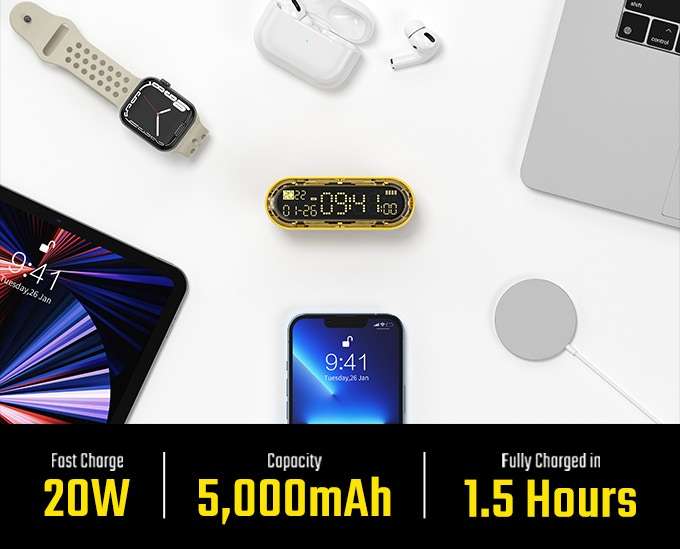 What's more, it is equipped with a 20W USB-C port, which can charge your smartphone or even your MacBook Air. It can charge your iPhone 13 to 60% battery in 30 mins and is compatible with different devices like Samsung, iPhone, Nintendo Switch, Google Pixel, GoPro, Kindle, and more at home or on the go.
See more Adapters and Charger
We do not sell any replica products. We believe in quality. Not in quantity.